Wheatland Water Conditioning Ltd. is locally owned and operated. We have been manufacturing water softeners and iron filters in Yorkton for over 40 years.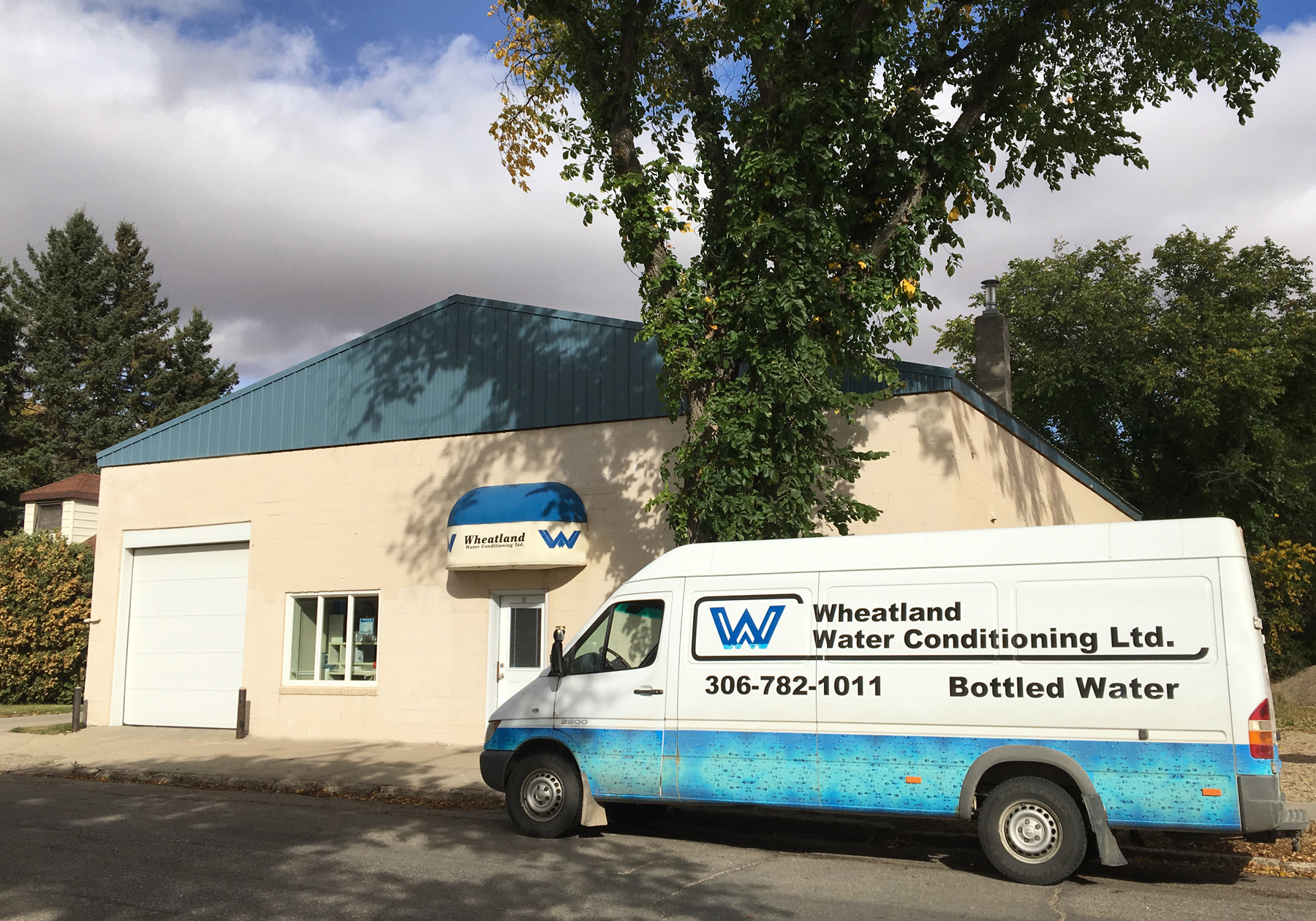 Wheatland Water Conditioning also bottles water for the retail and wholesale market in Yorkton and area. We offer bottled water pick-up and delivery services for residential and commercial customers alike.
Are you looking for water softener installation or repair services in the Yorkton, SK area?
Contact Wheatland Water Conditioning Ltd. today at 306.782.1011 for immediate service.
Take advantage of our Water Softener Rental offer and get one month FREE! We are so confident you will love our product that we do month to month rentals.
Hard water will have a higher concentration of minerals and dissolved solids that causes lime scaling to develop in water heaters and water pipes. The buildup of lime will decrease the efficiency of a hot water heater and may increase your utility bills.
Water softeners provide many benefits when installed in a home. This includes the ability to remove some odors, iron and scale from water. The removal of hard minerals makes skin softer and healthier. You will see no hard scale build up or iron deposits in a bathtub or shower. If you are considering the installation of a water softener, then call the professionals at Wheatland Water Conditioning.
The unit needs to be properly connected to your water line depending on how water is used. You may want to have water to the faucet in the kitchen not connected to the water softener. The connection to outside faucets may also not be needed.
The technician that installs your unit will test it to ensure it works correctly. Contact us today if you have any questions or to schedule an appointment. We will do all required assembly and water line connections that are required to provide your home with soft water.
Looking for a Reverse Osmosis (RO) System?
Reverse Osmosis is a water treatment process that removes contaminants from water by using pressure to force water molecules through a semipermeable membrane. During this process, the contaminants are filtered out and flushed away, leaving clean, high quality drinking water, clean clear ice cubes, delicious coffee, tea & beverages and water for pets and plants.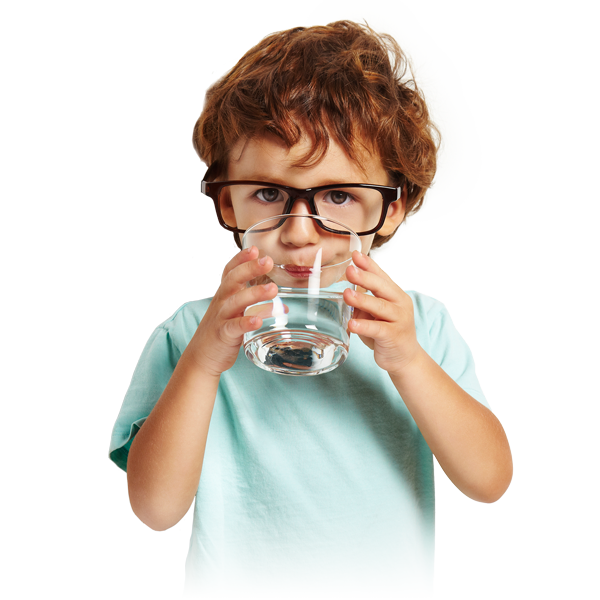 Stop in and see us...
Free Water Analysis - Hardness | Iron | Total Dissolved Solids
Sales, Service, Rental - Water Softeners & Reverse Osmosis Systems
Carbon, Iron and Inline Filters
Bottled Water - Commercial & Residential - Pick-up & Delivery
We also stock...
Hot & Cold Water Coolers | Reverse Osmosis Filters, Taps, Tanks & Booster Pumps | Water Treatment Chemicals;
Water Jug Accessories - Stands, Spigots, Pumps | UV Lights | Inline and Canister Filters
John Guest Quick Connect Fittings ¼" - ¾"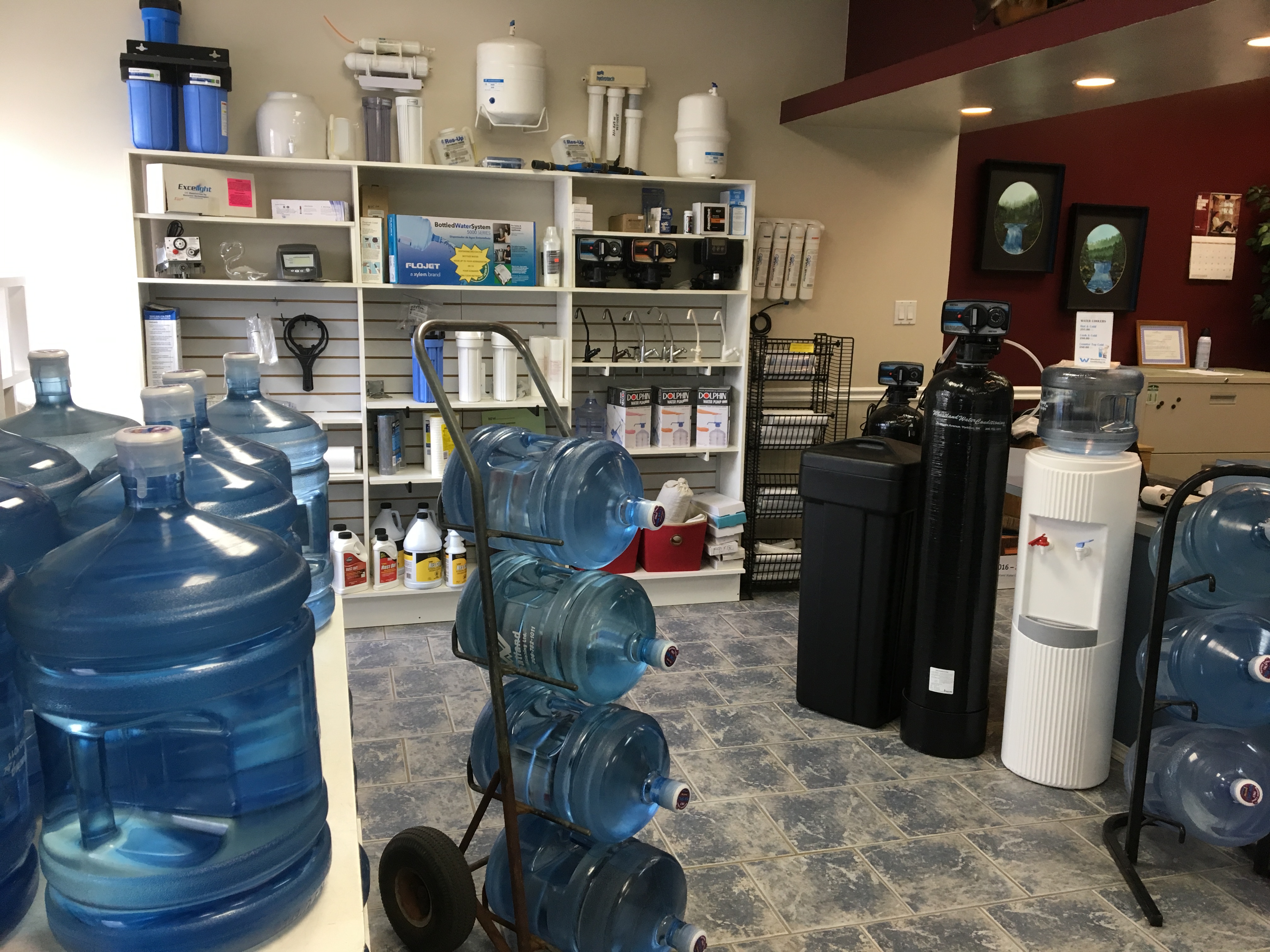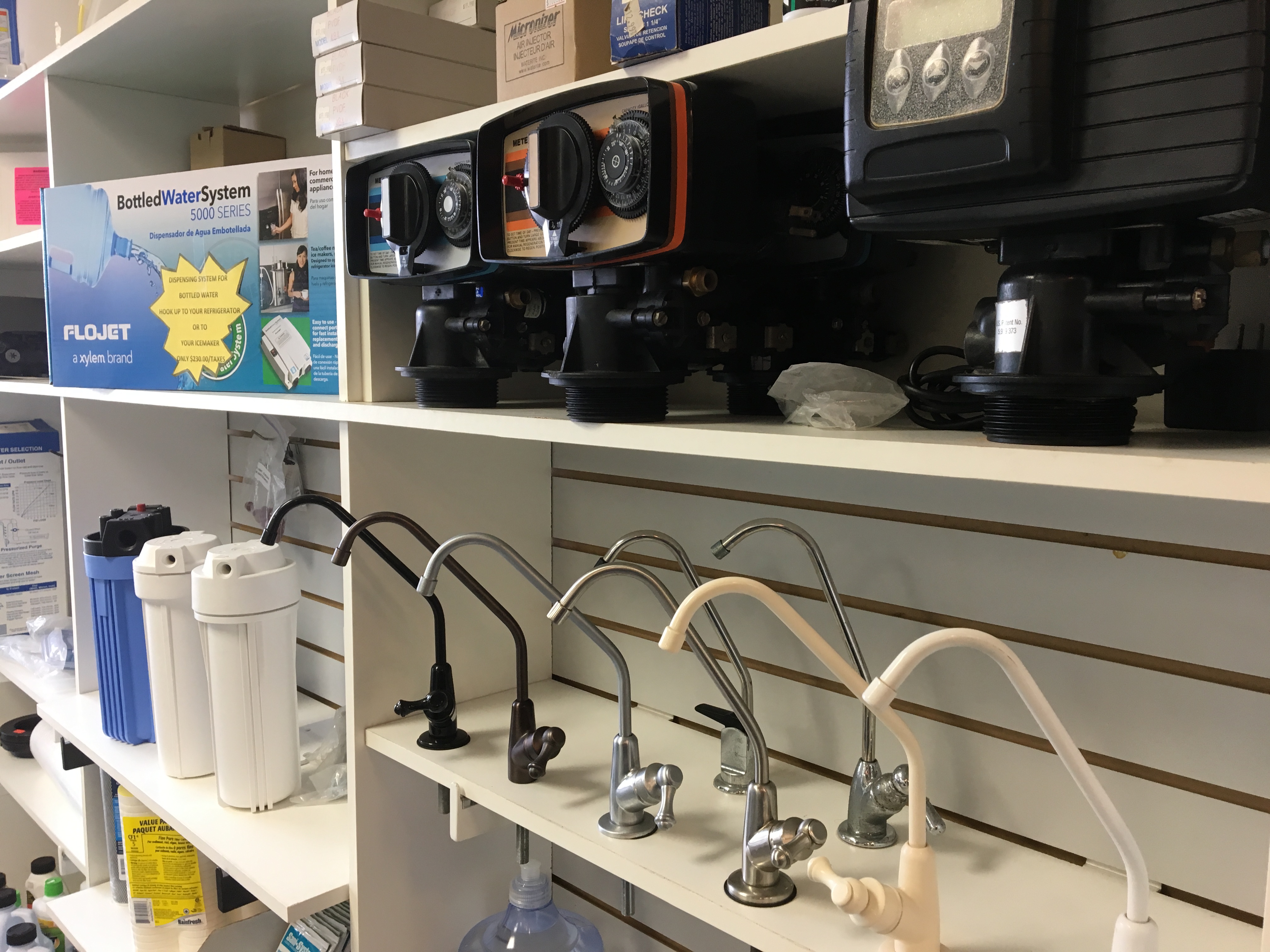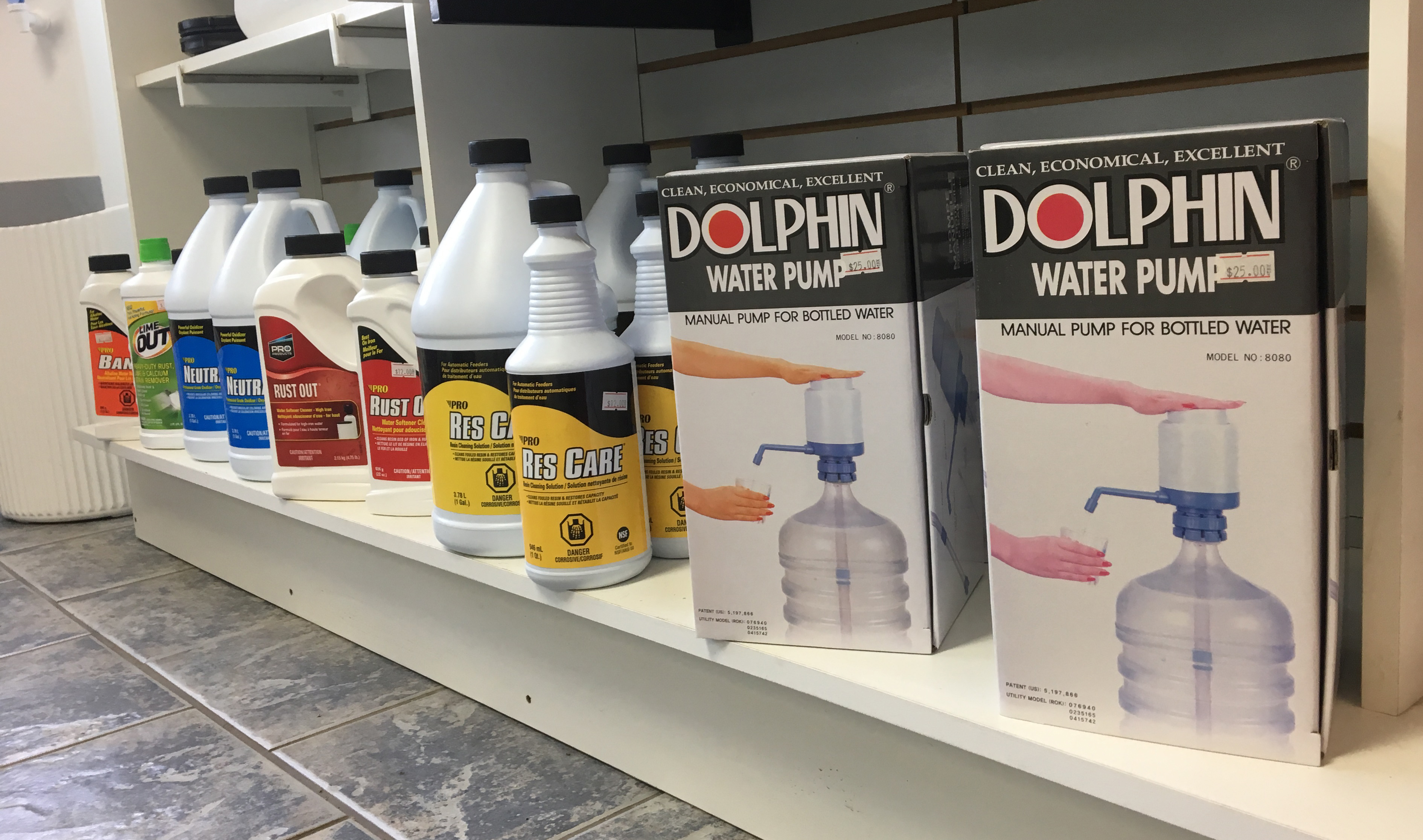 Wheatland Water Conditioning looks forward to supplying you with all your Water Treatment needs.
Hours of operation: Monday to Friday: 8:00 a.m - 12:00 p.m. & 1:00 p.m. – 5:00 p.m.